"Chuchay" is her name.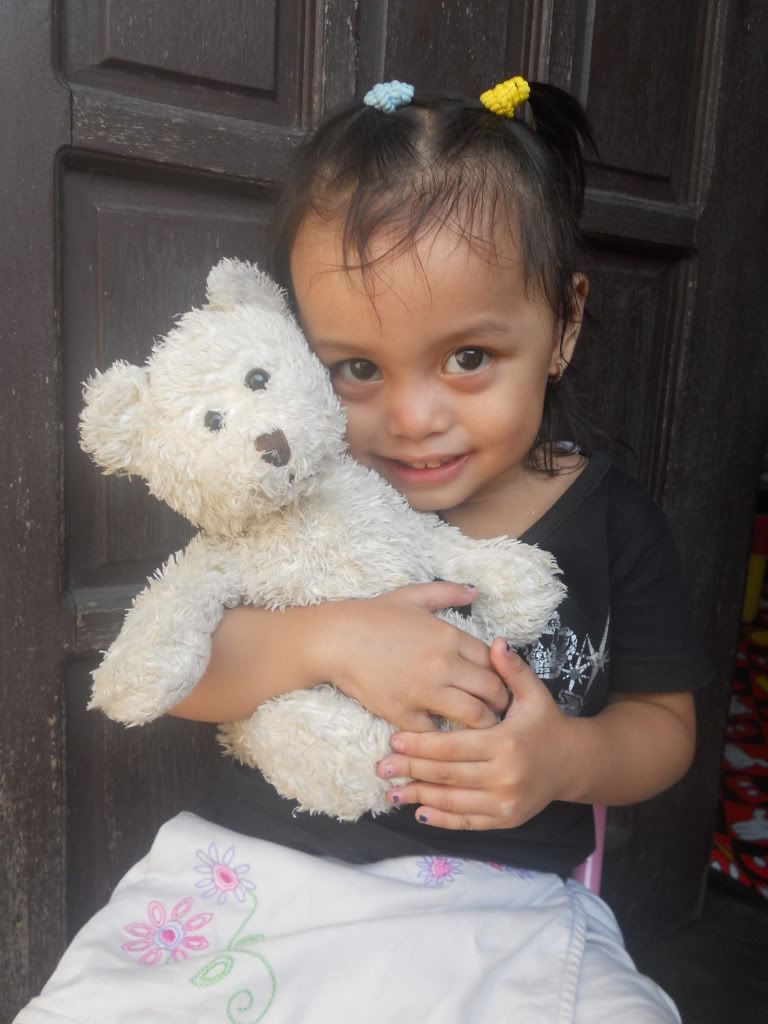 The huggable Teddy Bear was a gift my older daughter received one Christmas. She's kind enough to have allowed her little sister to own it instead. Roey can't talk straight yet but we were surprised she's given the stuffed bear a name.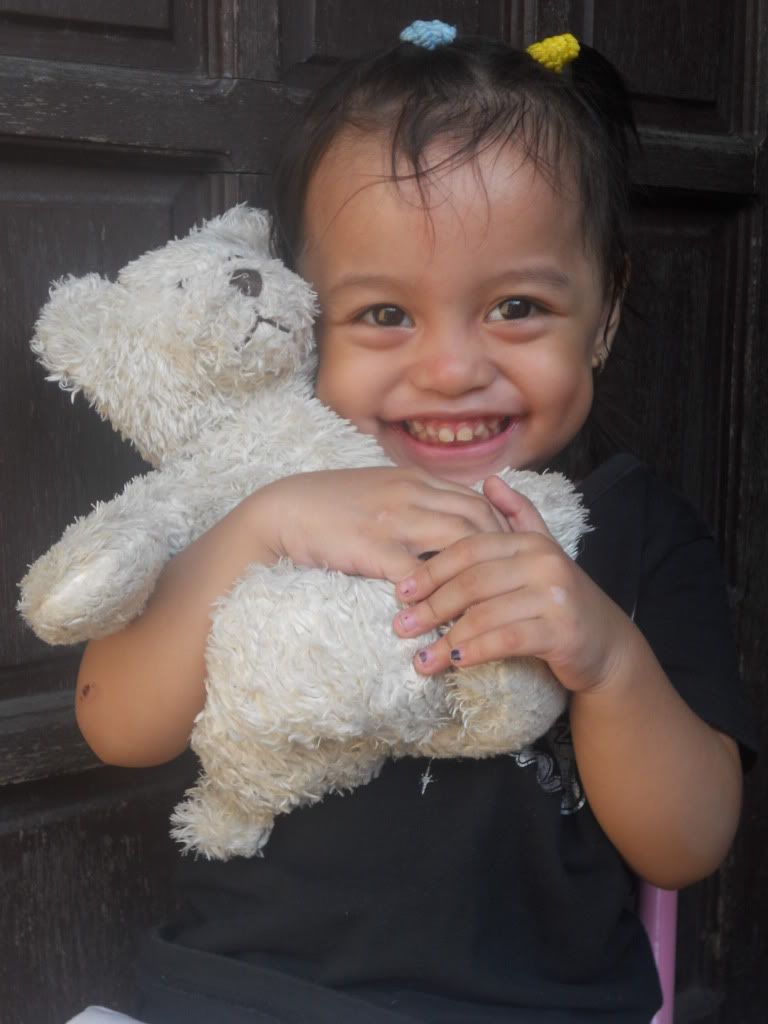 She would look for Chuchay as soon as her eyes open every morning. She would want Chuchay to be beside her before she get to sleep at night. She wants Chuchay to be with her/bring with her every time we go out. She would allow Chuchay to sit either beside her in a stool or on top of the table when she eats. She was even teary eyed one time looking for Chuchay when she was already holding her (she thought she was holding a bag) haha! She cried out loud when I had to hang Chuchay outside to dry after they took a bath together. I would even catch her talk to the teddy bear and kiss it's nose ( she sucked them before she was one!). Tell me she isn't addicted with Chuchay please!
Now that Ate K showed 2 more Teddy Bears (Tedi & Bubblegum), she wants to carry all 3 with her almost all the time. LoL! I guess it does help her learn many things as well. She would observe and giggle as I play pretend with her. Pretending to feed Chuchay makes her happy and for sure develops her abilities to observe and comprehend. So I guess it is really best to have Ate K and Chuchay as her first close friends.