I'm joining Watery Wednesday for today and it's my first time. I have several photos in my archive to share. =) And, here goes some. My daughter Keanna loves swimming pools and the beach. So, when she asked us to enroll her in a swimming lesson almost about 3 years ago, we gave in. Yes! That's how old these first 2 photos are. Ha ha!
She still have her floaters in this photo but she was very brave to remove it and indeed learned to float and swim a bit before the lessons ended.
She was asked to jump in without floaters in this photo.
She pretends to be a mermaid at times. I'd like to let her try swimming lessons again but it's a little costly for now. She doesn't have a choice but just to enjoy bathing in the bathroom along with her sister Haley.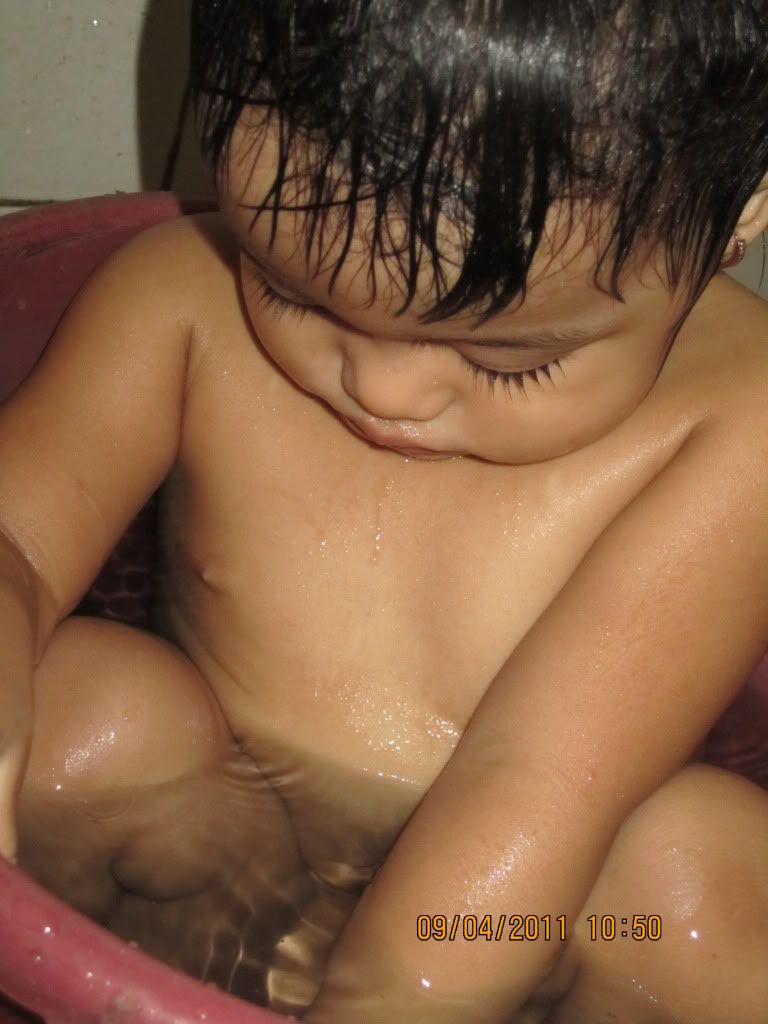 Our toddler is a mermaid in a pail! Her bath time wouldn't be complete without allowing her to step inside her own ocean. Good thing she still fits in! For more interesting watery posts, please click on the badge below. Happy Wednesday everyone!